A NATIONALLY RANKED UNIVERSITY IN SUNNY SOUTH FLORIDA
When you're deciding which school is right for you, rankings and accreditations are something to consider. They can tell you a lot about a school's priorities. Nova Southeastern University has built a reputation for producing confident, capable, caring professionals who make a difference in the lives of people in Florida and around the world.
Our small classes, low student-to-faculty ratio, and outcomes are all reasons why publications such as U.S. News & World Report consider NSU to be a top-ranked university and a national leader in education. We care about making a positive impact on the world, starting with our students.

#65 Most Diverse Colleges in America
Florida's Largest Private Research University $41 Million+ in Scholarships Awarded
NSU Sharks Come From All Over the World
NSU's 22,000+ enrolled students come from more than 100 countries and all 50 U.S. states! (62% are from racial or ethnic minorities.) Our current student body includes:
10,073 graduate students
6,637 undergraduate students
4,188 professional students
2,000 University School students
Each year, NSU awards 7,000+ degrees, which means our alumni community is always growing. Today, there are more than 210,000 NSU alumni worldwide.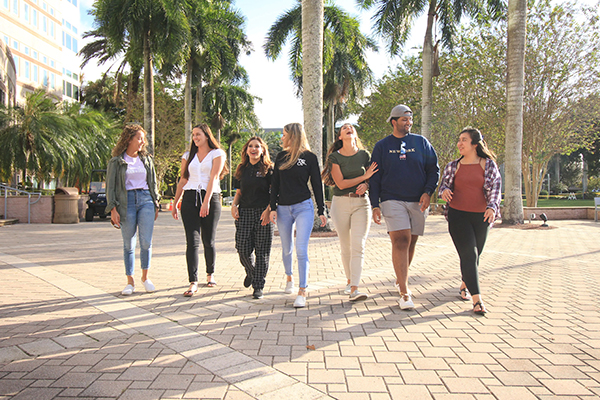 Graduation Placement Rate for Undergraduates
in the U.S. for Graduate and Professional Degrees Awarded
Undergraduate Retention (2% Higher than the National Average)

17 Average
Undergrad Class Size

Top 100 Best College Campuses
in America, Top 10 in Florida
Source: niche.com
150+
Clubs and Organizations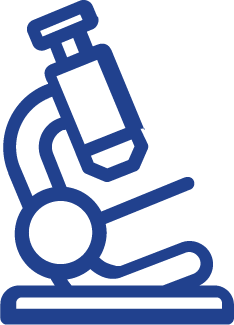 250+ Sponsored Research Projects at NSU
Addressing Critical Areas Such As Anticancer Therapies, Chronic Fatigue Syndrome, Coral Reef Restoration, Stem Cells, Shark DNA Forensics, and More
Research at NSU is supported by 100+ external agencies, including the National Science Foundation, the U.S. Department of Health and Human Services, National Institutes of Health, U.S. Department of Education, National Oceanic and Atmospheric Association, and the Department of defense.
NSU is only 1 of 59 universities nationwide recognized by the Carnegie Foundation for both High Research Activity and Community Engagement. 
Welcome to the City of Fort Lauderdale
240+ Sunny Days
Per Year in Fort Lauderdale
Experience South Florida Culture
with Museums, Arts, and Entertainment
23 Miles of Beaches
with Shopping and Dining
Student-Athletes Fuel Shark Pride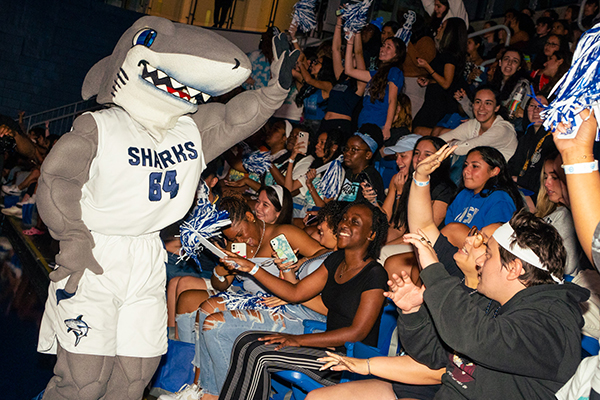 Shark athletes are leaders on the field and in the classroom. For 19 consecutive years, the departmental GPA for student-athletes has exceeded the 3.0 benchmark.
NSU is home to 16 NCAA Division II teams including men's baseball, basketball, cross country, golf, soccer, swimming, and track; and women's basketball, cross country, golf, soccer, softball, swimming, tennis, track, and volleyball. 
Our Shark athletes have competed in the Olympics.